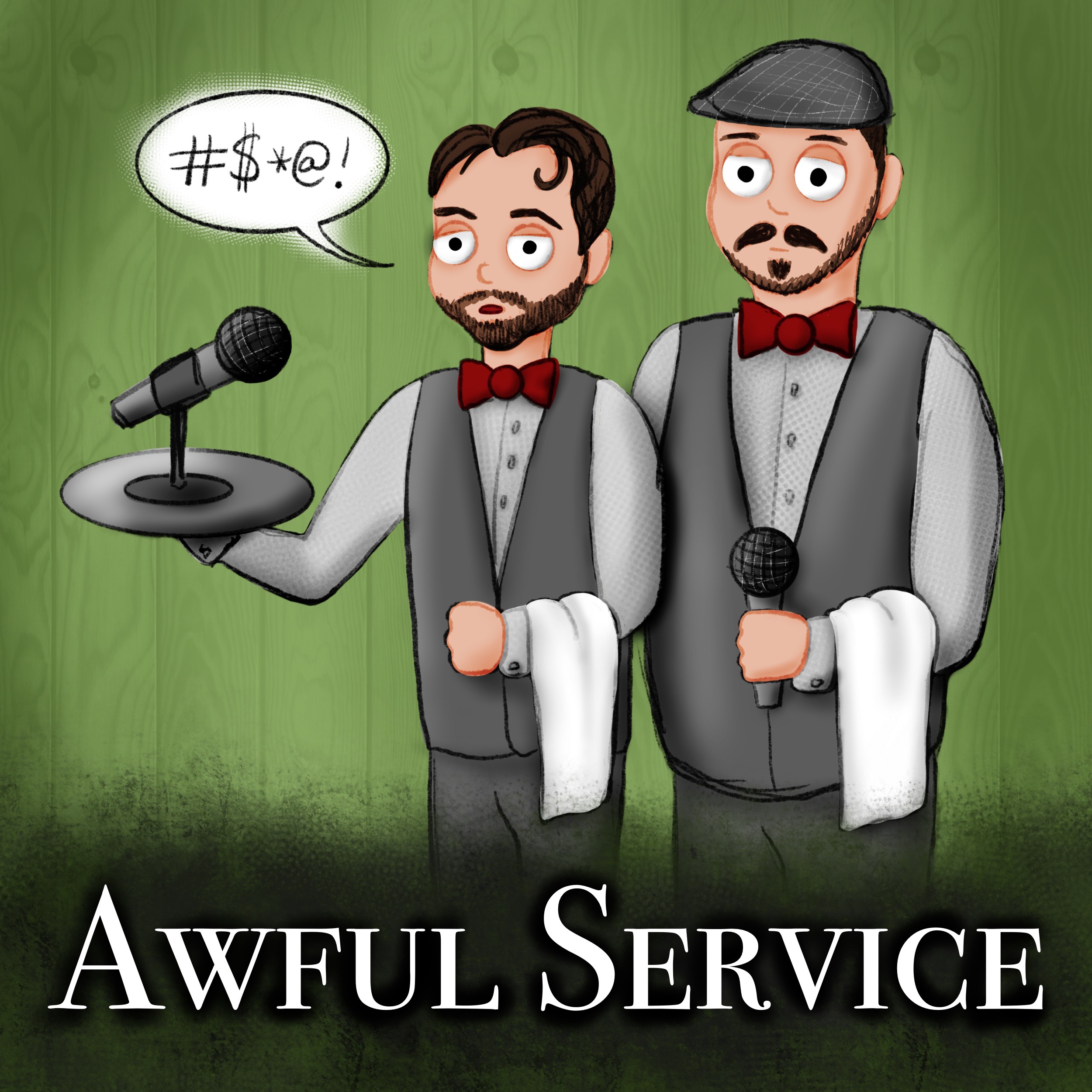 This day, We, the Awful Service Podcast, Celebrated our Independence Day. We tell our own service industry stories never before brought up on the podcast. Joining us is former Audio Producer and Travis Tritt Lookalike Jalen Russell. We talk exposure, motorcycle rallies, reality TV pitches, and Scott. Also, happy Anniversary Awful Fans. The Hosting site charged Matt's credit card, so we're doing another year! 
Awful Service is a customer service based comedy podcast. Hosted by Minnesota based comics and Co-hosts Nathan Smesrud and Matt Dooyema. Featuring Rebecca Wilson and Joe Cocozzello. "Awful Theme Song" by Jeff Kantos and "Karen Theme Remix","Show Us Your Resume", "Gee Why Did It Fail" and "Awful Outro" by Mr Rogers and The Make Believe Friends
Message us your stories ; Awfulservicepod@gmail.com.
Follow us on Twitter @podservice.
Facebook @AwfulServicepod.
Instagram @awfulservicepod.