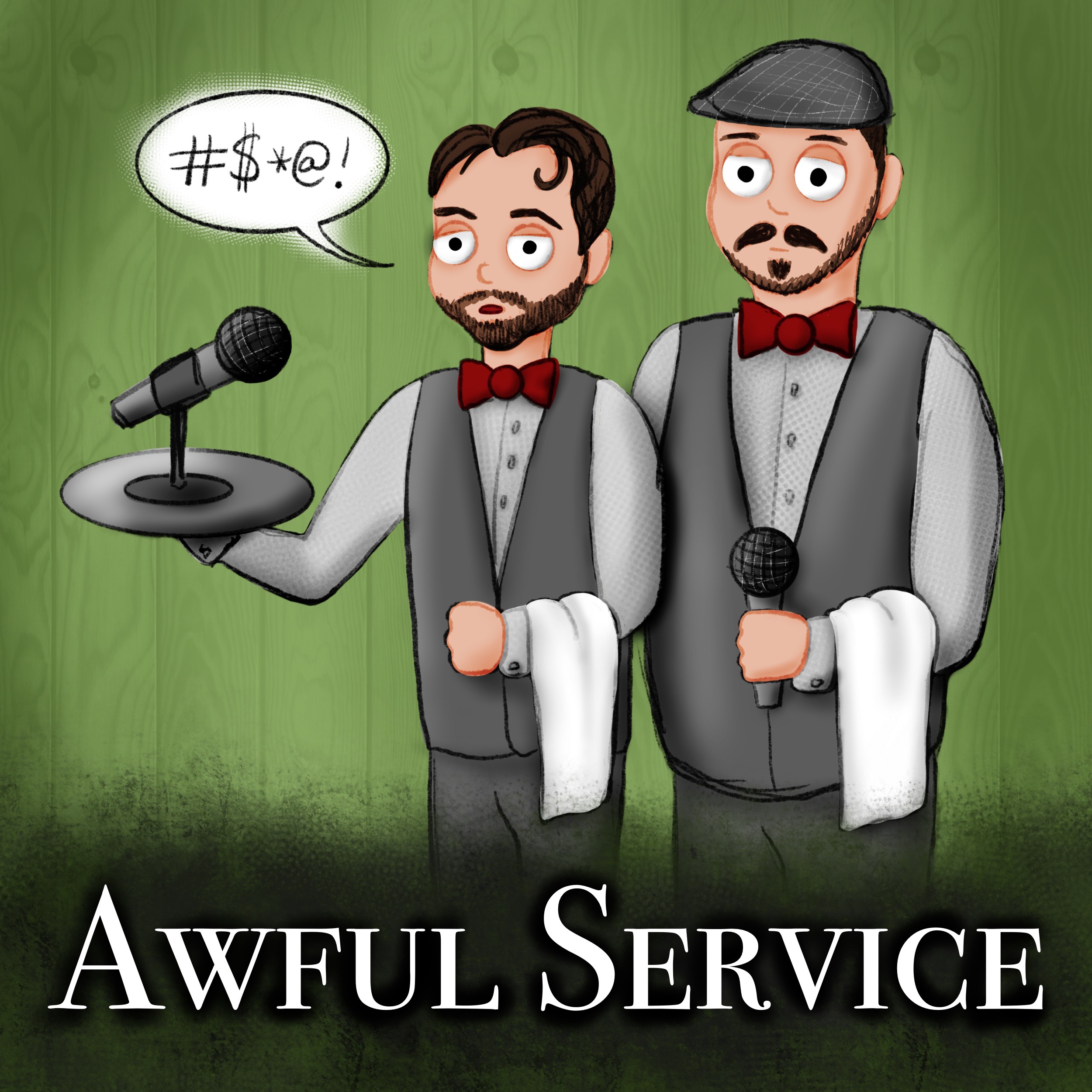 We're back after a holiday break(What you don't take two weeks off for Labor day?). So, We're easing back into the game with an Awful Conversation. This week We Test Nathan's New Equipment, we hear a picturesque story from Joe's past, and we discuss all thing Nautical. It's a blast!
Awful Service is a customer service based comedy podcast. Hosted by Minnesota based comics and Co-hosts Nathan Smesrud and Matt Dooyema. Featuring Rebecca Wilson and Joe Cocozzello. "Awful Theme Song" by Jeff Kantos and "Karen Theme Remix","Show Us Your Resume", "Gee Why Did It Fail" and "Awful Outro" by Mr Rogers and The Make Believe Friends
Message us your stories ; Awfulservicepod@gmail.com.
Follow us on Twitter @podservice.
Facebook @AwfulServicepod.
Instagram @awfulservicepod.