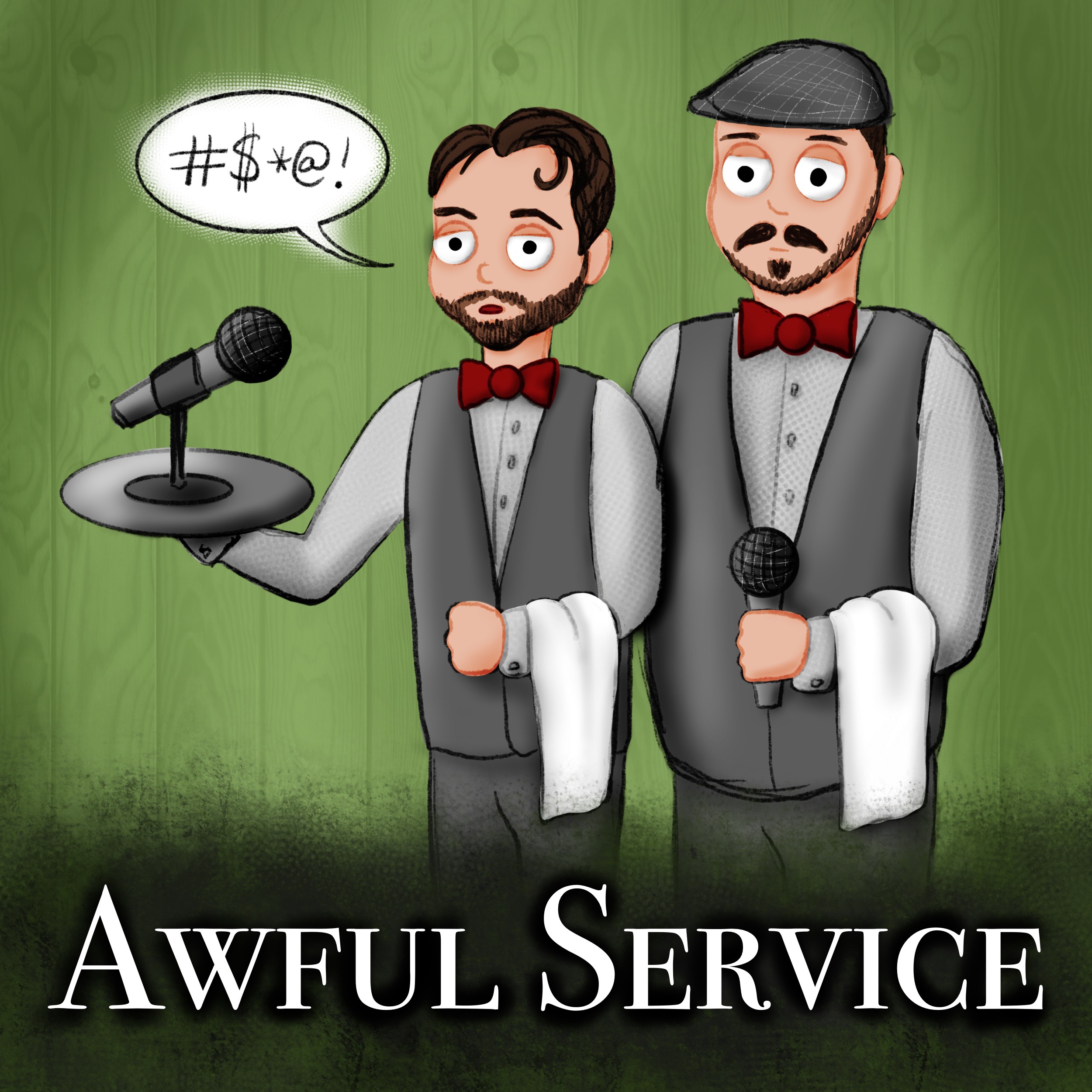 Ever wonder how and who did all of our segment music? We have Devin Cook on to talk about it. In another Non Canonical Episode, the Three Awful Podcasters jam with the Pro Wrestler/Comic/ Musician. We talk about  Mushroom trips, Framing houses, and even invent the newest cocktail trend. New Regular Episodes should be back soon, but until then, enjoy!
Awful Service is a customer service based comedy podcast. Hosted by Minnesota based comics and Co-hosts Nathan Smesrud and Matt Dooyema. Featuring Rebecca Wilson and Joe Cocozzello. "Awful Theme Song" by Jeff Kantos and "Karen Theme Remix","Show Us Your Resume", "Gee Why Did It Fail" and "Awful Outro" by Mr Rogers and The Make Believe Friends
Message us your stories ; Awfulservicepod@gmail.com.
Follow us on Twitter @podservice.
Facebook @AwfulServicepod.
Instagram @awfulservicepod.